An employee of the year award is a prestigious title that we bestow upon an employee to highlight their exceptional work and contributions to the company. Recently, we were able to distribute this award to some of our employees whom we felt constantly looked for new ways to improve themselves and contribute more to the company. These employees tackled challenges and set a standard of extraordinary service.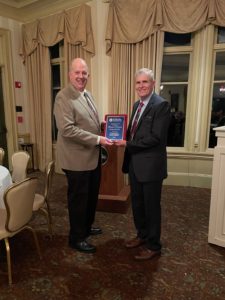 Manager of the Year – Tom Newman
Tom Newman joined COLSA in June 2009 as a Military Program Analyst and Program Manager, after retiring from the US Army with 30 years of service. After holding several positions within the company, he is currently the Director of Proposals and has demonstrated quality traits throughout his career, that have contributed to his being chosen as Manager of the Year.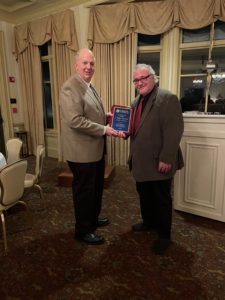 Scientist of the Year – Dr. Holger Jaenisch
Dr. Holger Jaenisch is the lead scientist on our Computational Science team. Under Dr. Jaenisch's leadership, his team has increased in size and value. He regularly gets praise for his innovative approaches and his ability to marry proven mathematical techniques with cutting-edge AI/ML, Data Computational Science concepts. For this reason, Dr. Jaenisch has proven himself to be highly valuable to both COLSA and a sure pick for our Scientist of the Year award.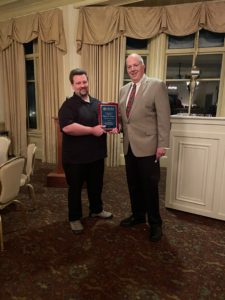 Employee of the Year – Benjamin Rankin
Benjamin Rankin has been instrumental in keeping his teams on task and operational. This team has been road warriors since the COVID travel restrictions have allowed them to return to government travel. He goes above and beyond for those on his team to ensure employee morale stays high. Ben continues to be an integral part of the team, contributing greatly to COLSA's mission and initiatives. We are proud to present him with Employee of the Year.
Engineer of the Year – Michael Mendez
Michael Mendez is one of COLSA's most talented Cybersecurity Test Engineer and has demonstrated this time and time again.  He has been instrumental in his support of many programs, lending his expertise to provide outstanding cybersecurity engineering support for COLSA and its partners. These efforts have been significantly recognized by other COLSA Cybersecurity Test Engineers and Leadership which directly contribute to the reasons Michael has been selected as the COLSA Engineer of the Year! (Not Pictured)
We're committed to investing in our employees and creating an environment where they can grow with us. We take pride in all our employees and notice the efforts given to continue the success at COLSA.
---