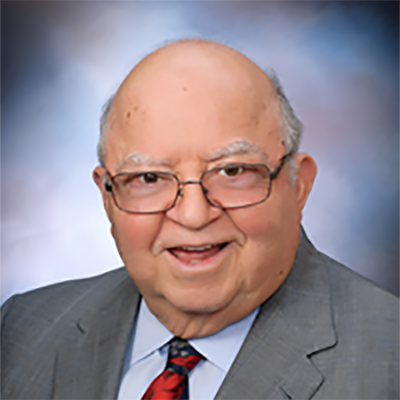 At COLSA, we know the value that Veterans of the U.S. Armed services add to our workforce. Over a quarter of our employees have proudly served before reentering civilian life. In fact, military service inspired the very creation of our company by inspiring our Chairman and Owner Dr. Francisco J. Collazo.
Born in Puerto Rico, Mr. Collazo joined the Army in World War II. Throughout his 30 years of service, Mr. Collazo also served in both the Korean and Vietnam wars, ultimately obtaining the rank of Chief Warrant Officer 4 in the Army's Air Defense Program.
Mr. Collazo has been the recipient of numerous service medals throughout his distinguished and extensive service. In 1969, he was presented the Meritorious Service Medal with two Oak Leaf Clusters for outstanding meritorious service. In 1970, he was awarded the Bronze Star Medal and First Oak Leaf Cluster for distinguishing himself against a hostile force in the Republic of Vietnam. He also received the Commendation Medal with Silver Oak Leaf Cluster for sustained acts of heroism and meritorious service.
During his service with the Army, Mr. Collazo earned sufficient credit hours to obtain the Army equivalency of a bachelor's degree in Mathematics and Computer Science from the Department of the Army. He would later receive a master's degree in Computer Systems Engineering from the Southeastern Institute of Technology.
Mr. Collazo and his wife Carmen moved to Huntsville, Alabama, in 1980 and started COLSA in their home. Drawing on his 30 years of experience in the Army, Mr. Collazo aimed to provide systems analysis and engineering in support of air defense systems material development. By 1983, COLSA had grown to 20 employees and received its first government contract. At the time of this article, COLSA employs more than 1500 employees and is celebrating its 40th anniversary.