At COLSA, we believe that our culture of promoting a work-life balance empowers employees to forge stronger bonds with coworkers, family members, and their local community. Our Charleston, South Carolina, office combines our mission to deliver world-class information and engineering services in a family-oriented city situated along splendid, low country coastlines.
Voted #1 Best City in the World by Travel + Leisure magazine in 2016, Charleston has a near-constant presence on "best of" lists nationwide. Prized for its people, its historic sites and landmarks, its one-of-a-kind low country cooking, and its arts and cultural scene, Charleston is making waves both domestically and internationally.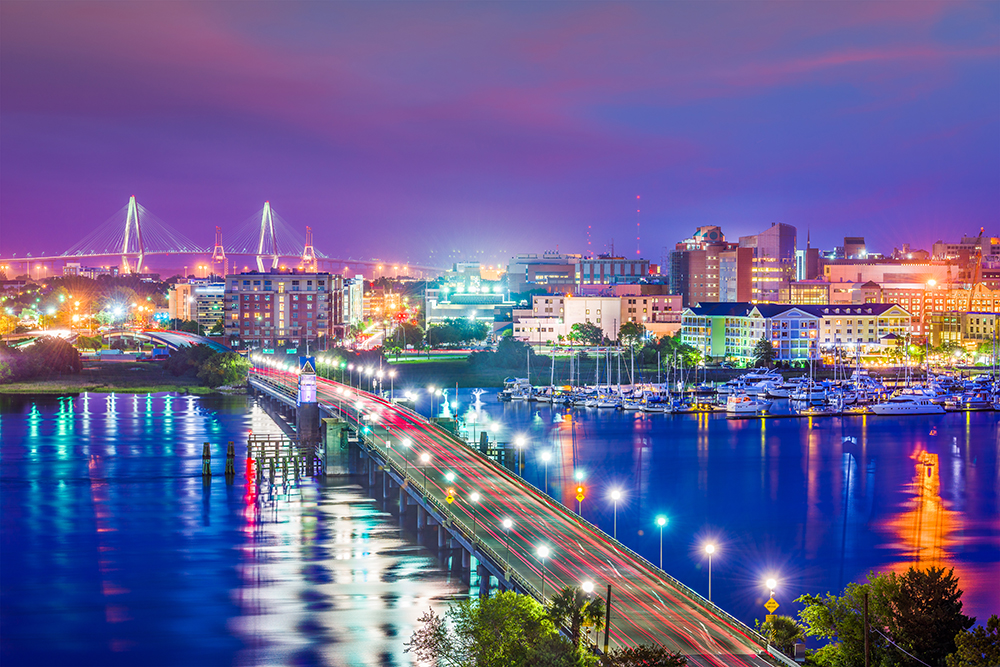 Home to Fort Sumter—where the first shots of the American Civil War rang out—Charleston provides a momentous historical background in keeping with our ongoing partnerships with the American Armed Services.
Expanding on those early Civil War era powder muskets and cannons, COLSA innovations in Data Science and Cyber and Information Warfare continually advance and alter the battlefields of the future while enhancing the American warfighter's capabilities.
In addition to its rich history, Charleston remains a beacon of Southern life in the 21st century. Famous for its silky grits, dockside oysters, inventively cooked crabs, and stylish dining, Charleston is a revered destination for culture and cuisine.
Since its early days as a colony in 1670, life in Charleston has defined good food, friendly people, and unduplicatable architecture. That tradition continues today with Southern Living magazine claiming that Charleston is "the most polite and hospitable city in America." With a booming digital and tech economy in a subtropical climate, what's left to want in Charleston, South Carolina?
At COLSA, people are our most valuable resources. Our work-life balance allows team members to exemplify our greatest values: teamwork, integrity, customer satisfaction, and a thriving workforce. Employees are at the center of our culture, and Charleston has culture to spare.