Most people do not know what a company's culture is like if they are not immersed in it daily. When you start a new job, it is hard to see what you are getting into and what to expect from the people there. That's why we have implemented 'Why COLSA Wednesdays.' We want to highlight what our culture is like from our employees' perspectives
This week, we sat with some of our Data Science employees to hear their take on 'Why COLSA.'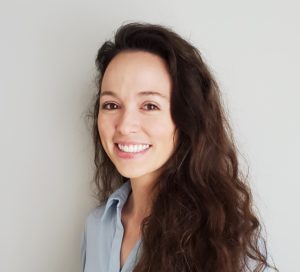 Dr. Rachel Lucas just celebrated one year with COLSA. Last year, she migrated from California to start a job in a city she had never been to. She applied to many other Data Science positions as she finished her Ph.D., but they were all in sales data. That was not her direct area of interest; she wanted something impactful and meaningful. When she found COLSA, she was intrigued by the data science work they were doing. The work was physics-based, impactful, and precisely what she wanted.
When interviewing with COLSA, she was already aware of the company's excellent reputation and people-oriented nature. She got to experience the "Family of Professionals" culture when she started last June.
"My work challenges me every day. I'm comfortable with my team and enjoy working with every person."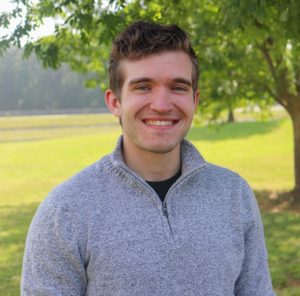 Conner Smith is a Huntsville native who grew up hearing about COLSA. His father worked for a company that was formerly owned by COLSA and knew that the work that COLSA did was impressive. When he graduated from college, he scoured LinkedIn and Indeed for a data science job. After interviewing with COLSA, he knew COLSA is where he wanted to land.
Conner had other job offers flow in, but he waited for COLSA. He "knew it was the one for [him]." It had everything he was looking for and more. Since starting at COLSA, Conner has found that he thrives in a team-based environment in Data Science. He tells us that "even the hardest days are good days because of the team."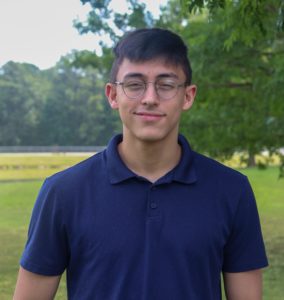 Tyrnan Prasad was a Data Science Intern last summer. He had been looking everywhere for a data science job for when he graduated, but every single required three to five years of experience in the field. Then, he found COLSA through Indeed. He saw that it was an entry-level data science job and applied immediately.
As an Intern, Tyrnan says that he was "kind of lost at first and really out of [his] comfort zone." But, with the guidance of his mentors and coworkers, he was able to present a show-stopping summer project. Tyrnan was invited on as a full-time employee and started his career with COLSA.
Tyrnan wants future Data Science employees to know that "you are going to get thrown in the deep end but that's a good thing. You will grow quickly and become twice as confident in just a matter of time. Data Science is founded upon learning, and we want to advance people, technology, and research – as fast and efficiently as possible."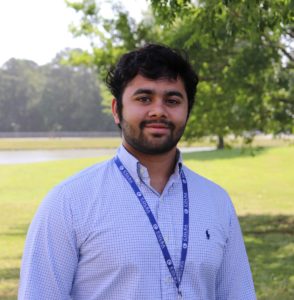 Raj Garkhedkar was also a summer intern for Data Science. He sent a total of 560 applications out to numerous companies all over the county. He went to many different interviews, but nothing was catching his eye. COLSA caught his eye, though. It had everything he wanted: a mix of what he studied in college and a promise of career development.
He says that the internship was "super collaborative" and that all the interns shared a "brain trust" where they could ask for help from anyone. His summer project was on Equation Discovery which is an area of research in scientific machine learning (SciML). It challenged him and gave him something to always look forward to. When he finished his internship, Raj was asked to stay on as a full-time employee.
Raj absolutely loves what he does at COLSA. He says that he "couldn't imagine doing anything else, anywhere else." His work is exciting, impactful, and what he loves. He describes every person he has met at COLSA as "nice, helpful, and very understanding." The people prove that the "Family of Professionals slogan isn't just a phrase."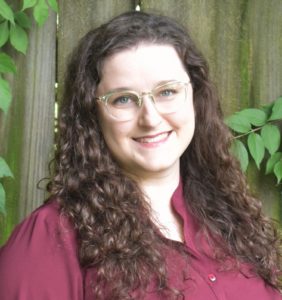 While looking for a new job, Elissa Miller was referred to COLSA by her father-in-law. She was aware that the company had a great reputation and applied. She heard back quickly and that surprised Elissa, as she had never seen a company be so efficient with scheduling interviews before.
While interviewing for her position, she says that she felt like the atmosphere was "collaborative with interesting technical challenges." Her thoughts were confirmed when she was hired at COLSA and started as one of the lead Data Scientists.
When asking Elissa what she loves about COLSA she says that not only is her boss amazing, but so is her team. The bond they share is close-knit and one that you rarely see. She goes on to say that "COLSA shows that they want you here each and every day."
Why COLSA Wednesday is for the world outside of COLSA. It is for people who do not see the day-to-day work and just see our brand. It is so that you, the reader, can get to know who we are and how we live up to our motto: "A Family of Professionals"!