In featuring our Federal Support Services (FSS) Department and giving them recognition for all that they do for COLSA, we would like to also feature our FSS Senior Vice President, Jim Hunter.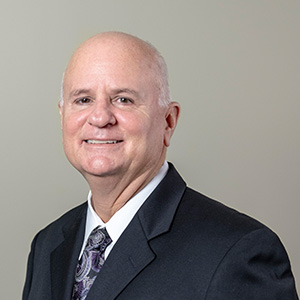 Jim graduated from Athens State University with a major in Business Administration. He also attended the Army Computer Science School located at Ft. Benjamin Harrison.
As a soldier, Jim held various roles during his tenure in the Army. His service included HAWK and Patriot Missile Air Defense Fire Control Operations, Computer Programming, and recruiting. Upon leaving the Army, Jim became the Senior Program Manager assigned to the Logistic Support Activity.  
In December 1999, Jim joined COLSA. Prior to his role as Senior Vice President, Jim held the role of Director for Missile Defense Support Systems. In January 2009, Jim was promoted to Vice President of Federal Supports Services and again in June 2016, he was promoted to his current role of Senior Vice President.
When speaking with a few of Jim's employees, they state that he is a significant part of why they love and stay at COLSA. He is someone who trusts your knowledge and always encourages growth. His department contributes part of their success to him.  
Jim is also a devoted husband to his wife Denise, a loving father to his children Christina and Nicolas, and a grandfather to Peyton, Thomas, and Jonathan.