The health and wellness of our employees is central to our mission. We encourage healthy lifestyle choices and a sustainable work/life balance by providing diverse resources to each of our employees and their spouses.
At COLSA, we emphasize a complete, three-dimensional culture of wellness through a multi-point incentive program including lunch and learns, biometric screenings, flu shots, fitness discounts, and an on-site fitness center for local employees.
By partnering with health content provider Wellable, our employees have the opportunity to earn points for the healthy decisions they make throughout the year. Points are awarded for everything from educational luncheons to attending a regularly scheduled health screening. Daily wellness challenges keep employees engaged in their wellbeing. At the same time, the ability to connect with an activity-tracking device creates an extra incentive for every step taken throughout the workweek.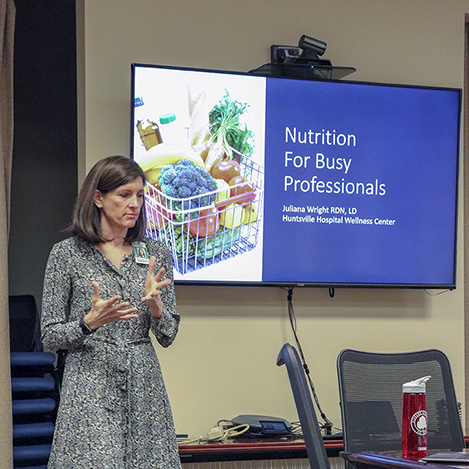 Twice a year, COLSA employees spend their hard-earned points by turning them into Amazon gift cards. But the real reward is peace of mind and increased quality of living accomplished through wellness.
We believe that wellness is achieved together as much as it's achieved alone. That's why we hold rolling challenges for our employees. Each challenge is unique and emphasizes certain activities and positive lifestyle changes. Previous challenges have included: Kick Start Steps, Mind-Body, Heart Health Hero, and Sleep Tight Tonight.
We are also proud to host a Health and Benefits fair annually. At the fair, food trucks and flu shots to-go are present alongside health screenings and resource education. COLSA's mission to provide value-added and cost-effective solutions for our federal and commercial customers begins with the health, happiness, and work/life balance of our employees. Together with community engagement opportunities through the Association of COLSA Employees (ACE) and social and career development opportunities through the Young Professionals Program (YoPro), COLSA's wellness program rounds out a culture of care for mind, body, and community.