Mallory Pitts is an Assured Compliance Assessment Solution Subject Matter Expert (SME) for COLSA. Her main duties include monitoring a network's vulnerability scans and assisting System Analyst with remediating vulnerabilities that are discovered on their systems. I also provide risk mitigation solutions to our government customers. She has always been captivated by Information Technology, and her interest in the field led her to pursue a career in Cyber. With its diverse range of opportunities, this field piqued her interest. She talks about being a passionate advocate for national security and works tirelessly to defend it.
When asked about her time at COLSA, Mallory had a lot to say. She described her time at the Advanced Research Center as one of her most enjoyable contracts. The constant stream of new challenges kept her on her toes, allowing her to learn and develop her skills. Most notably, she was grateful for the knowledgeable colleagues she met during her time there. Being surrounded by so many intelligent individuals, Mallory was able to broaden her knowledge and grow both personally and professionally. The sense of camaraderie among her colleagues made it a truly enjoyable experience.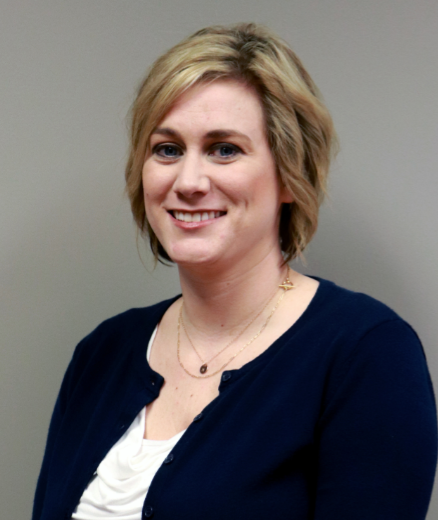 When asked about her challenges, she admits to not having faced many. However, she recognized that stepping out of her comfort zone had been a significant hurdle. As an introverted person, she had to learn to become more confident in sharing her thoughts and presenting ideas to leadership, which was not her usual style. She noticed that voicing her opinion was a crucial aspect of effective communication, especially in collaborative environments where different perspectives can lead to innovative solutions.
Mallory's advice to those entering the field is to "learn as much as you can, from as many people as you can." She emphasizes that she learns so much from the people around her, so take advantage of the knowledge that your colleagues can offer you. "You are exposed to so many technologies so learn as much as you can, and do not be afraid to jump in there and do it."
While working for COLSA, Mallory says "In order to succeed you must have a great team and great leadership. You cannot do it alone. I am thankful that I have that with COLSA. I am very fortunate to work for a company that encourages growth and celebrates achievements and accomplishments". She recognizes that this kind of culture encourages employees to strive for excellence and continuously improve their skills and knowledge, fostering a positive work environment where employees feel valued and appreciated.
Mallory understands that work is a constant, so she prioritizes creating a balance between her personal and professional life. She dedicates enough time to her family to ensure that she maintains this equilibrium. Outside of work, Mallory enjoys spending time with her husband and four children. They love to engage in outdoor activities, such as hiking, kayaking, and horseback riding.