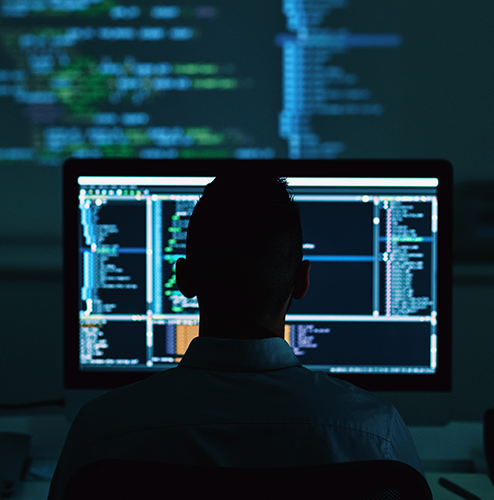 The Systems and Software Engineering fields are two of the fastest-growing disciplines in the modern world.  By maximizing our role in this ever-expanding field, COLSA positions its employees at the evolving edge between the possible and the soon-to-become possible.
Systems and Software Engineering has been a mainstay capability for COLSA since our inception 40 years ago.  For both our civilian and government customers, we've provided consistent cost-effective, value-added solutions—each of which furthers the discipline itself. Through a nearly two-decade-long prime partnership with NASA, we established the Marshall Space Flight Center's (MSFC) Huntsville Operations and Support Center (HOSC).  The HOSC has worked with numerous international partners and played a crucial role in the Space Shuttle program.  Now, our guided systems and software engineering projects connect NASA to the International Space Station while empowering astronauts with the tools they need to conduct vital experiments in space.
By prioritizing the highest expectations, the highest ethical conduct, and the latest in cutting-edge tech and mentored and supported engineers, COLSA continues to make a lasting contribution to both the country and the world. The future of systems and software engineering is being written at COLSA today. Demand for new talent is great and growing. Architects are needed to conduct development, alternatives analysis, and hardware/software interfaces. Software safety and quality experts, along with the tools they use, are in high demand.