Every potential new hire wants to know: who are you, COLSA? That's why we are starting Why COLSA Wednesday. Each week, we will take a day to show why our employees choose COLSA in the beginning and continue to choose us every day.
To kick off this new campaign, we sat down with employees in Business Development.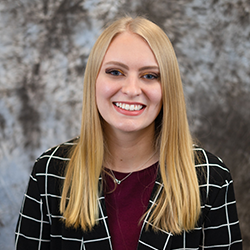 Layla Dalton, a rising senior at Western Kentucky University, is majoring in Business Data Analytics. When looking for a summer internship, she had many companies to choose from. She wanted to be a part of a company that was going somewhere that had a bright future. After research, Layla found COLSA on LinkedIn. She applied to the Business Intelligence Summer Internship, was interviewed, and eventually hired on as one of three Business Development interns. When sitting down with Layla, she said that she chose COLSA over other companies because of "how much the company is investing into Business Development." The fact that the company was taking an active role in growing this department told her that "COLSA has a bright and promising future, [Layla wants] to be a part of that."
After starting at COLSA, she found that the culture was even better than the research she did on the company. "My coworkers care about me as a person, not just the job I do. They care about me and my wellbeing."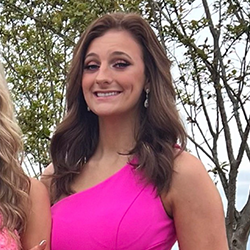 Kelsie Tyler is an upcoming freshman at Snead State Community College but didn't get her introduction to COLSA when she started her internship in Business Development. Since she was little, Kelsie has watched her grandparents, Daryl and Donna, work for COLSA. She watched them love their job and be successful at a company they find happiness in. Kelsie told us, "That's the reason why [she] applied. [She wanted] the kind of happiness and success they have in their job."
Like Layla, Kelsie started as an intern for Business Development a couple of weeks ago. She had the same reaction: every person she has encountered at COLSA has been "helpful and welcoming."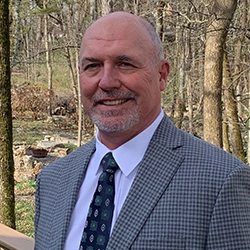 After retiring as the Deputy Director of the Missile and Space Center, Mike Clark started at COLSA as a Senior Project Manager for Intelligence Programs. As a customer, he had been on the other side of COLSA's contracts and knew the company well. He knew that COLSA was a family of professionals and wanted to be a part of that. Mike was drawn to COLSA due to their prioritization of putting the customer's needs and satisfaction first. He has found in his first few months here at COLSA that integrity and customer satisfaction are two values that are put above all else at the company. "Everyone has a high sense of integrity here, and you can see it in our work."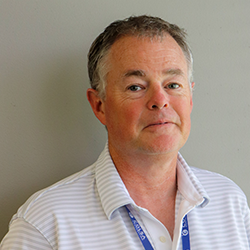 After having a full military career, James Carver needed advice on what to do next. The retired Naval Flight Officer was introduced to Dr. Richard Amos, COLSA Chief Executive Officer, and soon scheduled a quick meeting for some career advice. After meeting with Dr. Amos, Carver took some time to get to know Rob Harris, COLSA Vice President of Business Development. During his conversations with Dr. Amos and Mr. Harris, James found that COLSA was unique in its "laidback yet professional atmosphere." He not only loved this trait of the company but also how "genuinely interesting and welcoming" everyone has been at COLSA.
Another thing that struck Carver that he values is the organizational structure. "Everyone at COLSA gets the same respect- no matter what position you hold. An intern will get the same level of respect as the CEO."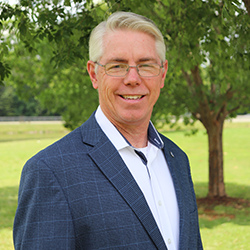 Mike Dove retired from the Army after 28 years of service. He was looking for a company with unit integrity and a culture he could be a part of- something he highly valued with the Army. He had known COLSA since his wife had worked for the company for years but decided to apply to a few other places before applying there.
Mike was highly selective with whom he applied. He wanted a family culture and knew COLSA had that, so he accepted when he was offered a job. Dove found that unit integrity, that family culture in COLSA. He's a part of a unit again working in Business Development. One thing that drives Mike, though, is the sole fact that "everything he does at COLSA- supports a solider." It gives him a purpose.
Aside from the work that Mike does for COLSA, he loves everything the company has done for its families. He says, "being a Family of Professionals isn't just something that we put on the banners- it's real, and you see it every day here at COLSA."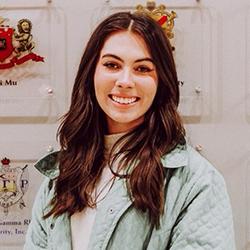 Finally, I was asked to share my reasoning as to why I chose COLSA and why I love it here. I am a rising junior at the University of North Alabama, majoring in Mass Communications in Public Relations with a Minor in Marketing. I was introduced to COLSA back in 2019 by the company's Director of Data Science, Jay Sebastian- who is, conveniently enough, my stepfather. He has been responsible for the Data Science Intern Program for a couple of years, and I have seen how fun the program, the company, and the people could be. It had been a dream of mine to intern at COLSA.
After I applied and was hired on as this summer's Business Development Marketing Intern, I quickly realized that working for this company was better than I could have imagined. The people have been nothing short of amazing, the generosity and giving nature of everyone is shocking, and the way that I am respected- even though I'm an intern- is outstanding.
Why COLSA Wednesdays are designed to show you the personality of COLSA, not how much money we have in contracts or how well we have done in the past year. It's designed to let the outside world have a peek into our company's culture and hear from actual employees on why they continue to choose COLSA every day.