Why COLSA Wednesday allows everyone to get a glimpse into the world of our Family of Professionals. In this article, you'll hear from three unique employees on why they choose COLSA daily.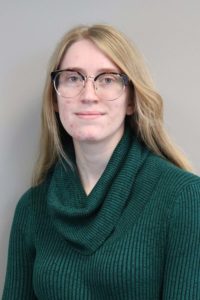 Cecilia Poehlman
During the summer of 2020, Cecilia Poehlman started at COLSA as an Intern in the Cyber and Information Warfare Department (CIW). While in the CIW department, she worked as a technical writer. But, after two years of being an Intern, she was hired to be a writer for our Proposal Department.
Cecilia states that though the benefits and pay at COLSA are excellent, those aren't why she stays. The managers and coworkers are why she continues to work at COLSA. She says that "COLSA actively tries to ensure that every person who enters this building leaves a better person" and that "COLSA's culture is centered around having good people."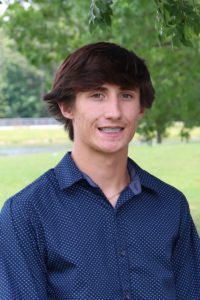 Donovan Romo
Like Cecilia, Donovan Romo started at COLSA as one of our summer interns. He learned about the summer intern program from our founder, Mr. Collazo since Donovan started his COLSA journey by working on his farm. After working in the COLSA Software Factory, Donovan was hired to work full–time at COLSA.
Donovan describes the culture of COLSA as "family first." The Family of Professionals motto sticks out to him, and he sees it reflected in all his coworkers daily.
Fred Whisnant
Fred Whisnant is one of our lead systems engineers for the HOSC contract. A good friend introduced him to COLSA 11 years ago, and he has loved working for us since.
While Fred acknowledges that there are many reasons why he loves working at COLSA, he states that one reason he stays is that COLSA promotes giving back to the community. The second reason is the treatment you get here. No matter what level you're at, you are treated like family.