At COLSA, innovation is more than an act of clever engineering—it's a family tradition shared by every team member at every office across the nation.
Our proud relationship with innovation combines with a corporate culture of promoting a healthy work/life balance to forge a workforce of forward-thinking professionals dedicated to building the future. This is especially true at COLSA's Warner Robins, Georgia, location.
As the "home of planes, trains, and heroes," Warner Robins already celebrates a deep history of world-changing solutions and innovations. Home to Robins Air Force Base (AFB) and the nearby Museum of Aviation—the 2nd largest of its kind in the country—Warner Robins is steeped in technological leaps of great imagination and engineering.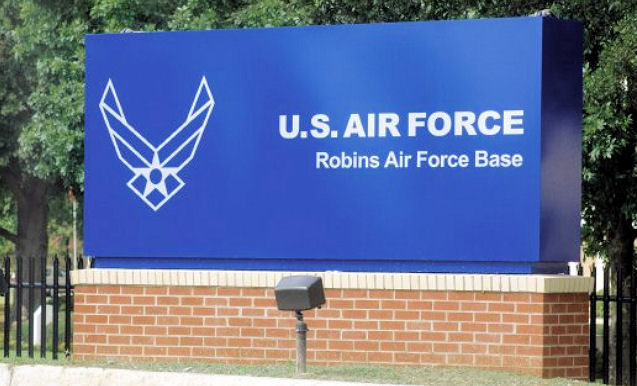 But like all great places to live and work, Warner Robins offers more than just a chance to innovate. Located just 90 minutes south of Atlanta, residents in Warner Robins enjoy affordable housing, a drastically lower-than-average cost of living, and numerous options for high-quality education.
Warner Robins sprang from humble beginnings to serve its country in a time of tremendous need. Once a small farming community covered in peach orchards, the city experienced a transformation in the early years of WWII with the construction of an air depot named after General Augustine Warner Robins of the US Army Air Corps.
That mission for freedom continues today both at Warner Robins AFB and in the local community comprised in large part of armed service members and military contractors. But the charm and natural beauty of the former farming community persists in Warner Robins, making it as ideal a place to live as it is a place where eager minds can make indelible contributions to the future.
The city also boasts the Southeast Regional Little League Headquarters—a reminder of the community's continued emphasis on the value of youth sports and the principles and grit they inspire. For walking or playing in nature, residents enjoy numerous parks and trails. On hot days, Rigby's Water World Family Fun Water Park—a 23-acre aquatic playground—cools and delights local families.
At COLSA, our continued commitment to innovation begins in the workplace by valuing our talented team members and their work/life balance. By empowering the data scientist, engineer, or tech innovator today, we empower the warfighters and dreamers of tomorrow.